Nestled in the Andean foothills, perched between the mountains and the lowlands, Villa Carmen Biological Station offers birdwatchers the opportunity to see a Blue-headed Macaw, Hairy-crested Antbird, Roufous-capped Nunlet, and charismatic Hoatzin. The 7,600-acre property is located in the buffer zone of Manu National Park, and boasts over 25 miles of trails spanning a wide variety of habitats, including old-growth rainforest, lower montane forest, secondary forest, streams, rivers and waterfalls.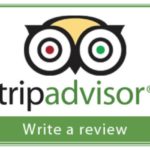 The station also neighbors several indigenous Wachiperi and Machiguenga communities as well as the Haramba Queros Wachiperi Conservation Concession, established with assistance from Amazon Conservation as the first conservation concession in Peru run by an indigenous community. As part of your itinerary, we can book tours to the Santa Rosa de Huacaria or Queros Wachiperi indigenous communities.

At Villa Carmen, six brand new cabins with floor-to-ceiling screened windows await you. Each cabin features comfortable beds (your choice of single or double) with mosquito nets, two Adirondack chairs, a luggage and clothes rack, and a luxurious private bathroom. A brand new dining room, lounge, and bar welcome you for meals and provide comfortable seating for reviewing your lists at the end of the day.
Max occupancy 18 (3 per cabin), minimum stay 1 night. Children must be accompanied by their parent(s) but are welcome throughout Villa Carmen. Children under age 13 are eligible for a discounted stay.
Limited internet available 24/7. Smoking is prohibited indoors.
Villa Carmen is not handicap accessible; paths may include steps and be fashioned from a variety of materials including loose gravel, cement, or dirt. Physical limitations should be considered when contemplating hikes or other excursions.
Meals include local, fresh Peruvian cooking sourced from the kitchen garden. If you have special meal requirements (vegetarian, gluten free, etc.) please inform the reservation staff prior to your arrival to the station. Given the location of stations, it may be difficult to accommodate all dietary preferences and the variety of food may be limited.

2018 Prices: Cabin with private bathroom: $150 per person, double occupancy; $210 single occupancy. Prices include three meals a day, access to trails, and taxes.
All in-country transportation will be arranged, including flights, shuttles/other vehicles, and river transport by boat, as necessary. All transportation is provided through third-party operators. A 20% administrative fee will be charged for these and other logistical services performed in service of your trip. Our staff in Peru will meet you at the airport or dock to ensure a smooth next leg of your trip.
Guests must pay the full balance for their reservation no less than 30 days prior to their arrival. Refunds may be issued according to the following:
3 months prior to arrival – 100%
2 months prior to arrival – 50%
1 month prior to arrival – 0%
.

Villa Carmen is located approximately 7 hours by road from Cusco. The road is paved for the first two hours of the journey, and the remainder is a winding dirt road with spectacular views of forests, steep ravines, waterfalls, cultural sites, and of course birds. We can arrange for a private vehicle with an experienced driver.
If you are prone to motion sickness, you might consider taking medication such as Dramamine.
The elevation at Villa Carmen is 1,700 to 3,940 feet; however, to travel there you will start in Cusco at 11,500 feet. For those affected by altitude, keep hydrated, rest and eat lightly. Acetazolamide (Diamox) is a recommended preventative medicine.

BEST TIME TO VISIT
The best time to visit our three lodges is May through November. At Villa Carmen, the mean annual temperature is 72° F, with the daytime temperature generally in the high 80s.  There are occasional "friajes" or cold fronts that bring cooler temperatures in June or July. The rainy season is roughly December through March. During the rainy season, the road to Villa Carmen is prone to landslides, and we can assist in arranging alternate travel plans as necessary.
LOCAL GUIDES
We highly recommend that a guide accompany you throughout your trip. Please let us know at the time of your reservation if we can arrange one for you.
HEALTH PRECAUTIONS
Visiting Villa Carmen should be done at your own risk. You should schedule an appointment with a travel clinic at least four to six weeks prior to travel. We encourage talking with your doctor to decide what is most appropriate for you given your health history. We also encourage you to take precautions against leishmaniasis. Though there have been no known reported cases of yellow fever or malaria at Villa Carmen, you should make the decision that is right for you regarding vaccination and medication. Please see more information on our Traveler's Health Info sheet.
PACKING LIST
Highlights of a stay at Villa Carmen
Over 460 birds listed
Brand-new cabins
Hot showers/private baths
Internet (limited)
Friendly staff
Fresh Peruvian cooking sourced from the onsite farm
Visit to indigenous communities
Manu Antbird

Bamboo Antshrike

Flammulated (or Bamboo) Pygmy-Tyrant

This was quite probably one of the most enthralling days birding I have experienced in my life…
Villa Carmen was fabulous surpassing every expectation. It was everyone's favorite place of the tour…We look forward to returning here for years to come.
The birds are amazing. The river crossing was incredible. You are great and made us very comfortable.
Amazing location at the base of the Andes. Spectacular bird life and excellent natural history. Villa Carmen is an outstanding station ― staff were exceptionally helpful, rooms were great and food was wonderful. We are excited about planning our next visit.
What an extraordinary experience! Outstanding birding, on par with our best experiences in Colombia, Ecuador and Brazil.
Great birds with marvelous dawn chorus of chacalacas, jays and many other birds. Wonderful macaws in late p.m. Difficult to find a lodge anywhere with such nice rooms, super friendly and helpful staff and incredibly good food. Highly recommend.
Have to say, the trail system here is amazing, the best I've ever seen. All-in-all, a fantastic place and a fantastic time.
The birding here was EXCELLENT! Very birdy around the ponds, good access to bamboo lards, a few of the highlights included both White-Checked and BlackBacked Tody Flycatchers, Orange-Fronted Plushcrown, a Roufous Cassiomis, several large Elianias, Bamboo Antshrike, Rofous-Capped Nunlet, Brazillian Teal, and many more. Very good for antbirds.
We visited Villa Carmen as a part of a butterfly expedition. We were able to photograph a good variety of species while hiking the trails. Thank you to the staff, all of whom were very accommodating. We enjoyed the food, electricity and access to internet. Thanks for a wonderful stay.